Welcome to A Simple Ceremony!
As a professional wedding officiant, I specialize in non-religious wedding ceremonies, elopements and pop up weddings in Southeastern Michigan. This includes couples who are atheists, secular humanists and LGBT couples as well as couples of any faith and culture who choose to have a simple, civil legal ceremony.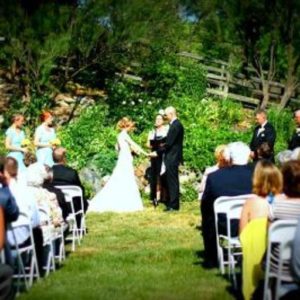 I meet many awesome unique couples, and what they overwhelmingly have in common is they are looking for a ceremony that is simple and modern, a little unconventional, yet profound and personal. That's just what I offer.
To help make the ceremony planning process as easy as possible, I've created this comprehensive ceremony website, providing out-of-the-ordinary, completely non-religious, fully customizable ceremonies for unique and out-of-the-ordinary couples.
In the side menu on this site you can find and read all of my sample ceremonies, collections of readings and optional elements to consider. When you find a reading, vows or poem that speaks to you and your individual relationship, and you get that "Yes!" feeling you'll know you're on the right track. You can also help me get to know you and personalize your ceremony by answering the "Telling Your Story" questions.
Contact me to check availability or ask questions!
Stacey Swickerath (Reverend)
Professional Civil Wedding Officiant
stacey@asimpleceremony.org
734-255-3467
---
A Note about Pop Ups and Elopements
Pop Up Weddings, Wedding Alternatives, Micro-Weddings, Private Elopements… whatever you call it, so many couples are looking for an easier way to tie the knot! You really don't have to choose between a courthouse and Las Vegas, and you can still have it all. Here you go, an all-in-one deal so you can skip the shenanigans of an enormous wedding.
In collaboration with other professionals right here in Michigan, I'm excited to start offering Pop Up Wedding packages complete with:
Venue & seating for 2-15 guests
Officiant & customized short ceremony
Photographer & on-site photo session
Flowers & Decorations
Light refreshments
MORE INFO, proposed dates and locations here: Pop Ups